My Son's A Queer (But What Can You Do?) Original Cast Recording | Review
Paul Vale
Tuesday, February 21, 2023
The bittersweet tenderness of 'Pieces of my Heart' has a delicacy that might otherwise have been overlooked on stage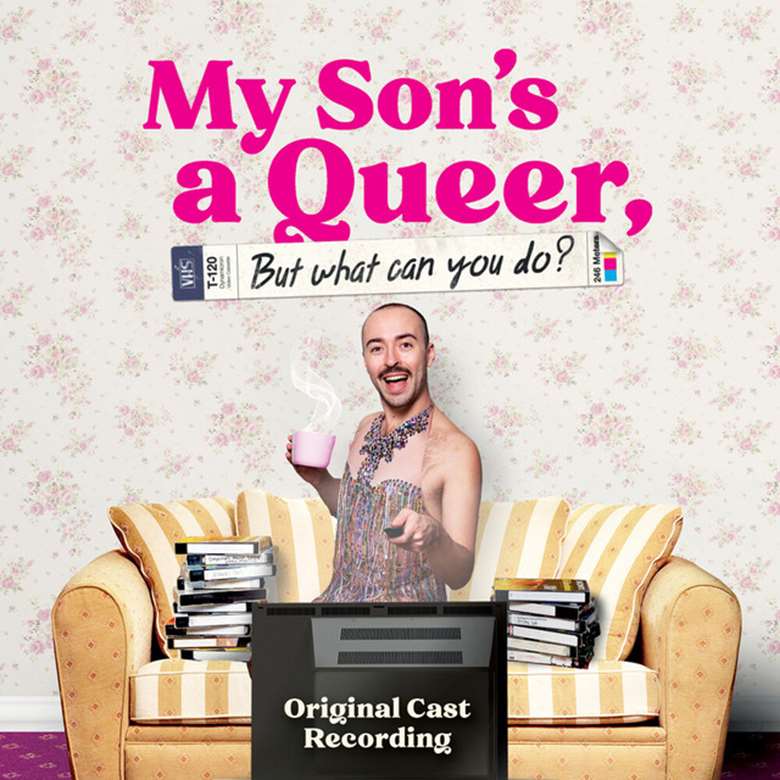 Pippa Cleary music Pippa Cleary, Rob Madge lyrics
Cast Rob Madge, Jessica Aubrey, Kayla Carter, Pippa Cleary, Oscar Conlon-Morrey, Isaac Hesketh, Jordan Lee Davies, Carl Man, Vinnie Monachello, B Terry
Orchestrations Simon Nathan
Band Hannah Lawrance, Charlie Brown, Hannah Ashenden, Pippa Cleary, Jon Ranger, Joe Davison, Phil Donnelly, Nikki Davison, Andy Campbell Smith, Matt Whittington, Luke Davies, Hannah Fry, Chris Fry, Simon Nathan
Westway Music
No doubt about it, My Son's A Queer (But What Can You Do?) – an uplifting celebration of growing up queer in a supportive environment – was the sleeper hit of the post-lockdown period. Written by Rob Madge (they/them) with music by Pippa Cleary, the original run at Battersea's Turbine Theatre in summer 2021 played to sold-out audiences and earned Madge a WhatsOnStage Award for Best Off-West End Production. In 2022, the show proved equally popular at the Edinburgh Fringe and is currently enjoying a short run at the Garrick in the West End. Not bad for a work that evolved from a collection of home videos posted on social media documenting the ambitions of a stage-struck child.
To coincide with the West End transfer, Westway Music has released an album of songs from the show, along with snatches of dialogue to give context and add a sense of structure. Poring over their father's home-video footage during lockdown, Madge realised how well it documented their childhood sessions of playing dress-up and mounting Disney parades in the living room. The show sees the adult Madge revisit those early days, tracing their love of Musical Theatre back to wool wigs and improvised props.
The brassy fanfare of 'Anything Is Possible' is a gutsy pantomime of an opening song, but the score matures in complexity and emotion as Madge's story unfolds. Cleary has created a playful, Disney-inspired score and here Simon Nathan's orchestrations lend further depth. The bittersweet tenderness of 'Pieces Of My Heart' – possibly one of the most beautiful numbers – is enhanced by Hannah Lawrance's wistful clarinet and Charlie Brown's violin, complementing Madge's rich, versatile baritone. It's a delicacy that might otherwise have been overlooked on stage.
A bonus track, 'Granny Grimble's Yellow Dress', is equally poignant, questioning stereotypes and drawing again on the family's support. There are also warm, philosophical conversations between Madge and their father, which are so important to the stage show. Here they act as a reminder of the origins of this piece, bridging the gaps between Madge's scripted monologue and the songs.
What Madge learned from posting the home videos on social media was how so many people related to them. That sense of community is amplified by the gloriously anthemic 'We Will Be Loved Anyway'. Joined by a chorus of performers, it's a real Les Misérables, raise-the-barricades moment that reaches way beyond the confines of the one-person show format.