Trevor (Original Cast Recording) | Review
Jim Munson
Monday, February 27, 2023
The numbers blend together – not helped by interchangeable song titles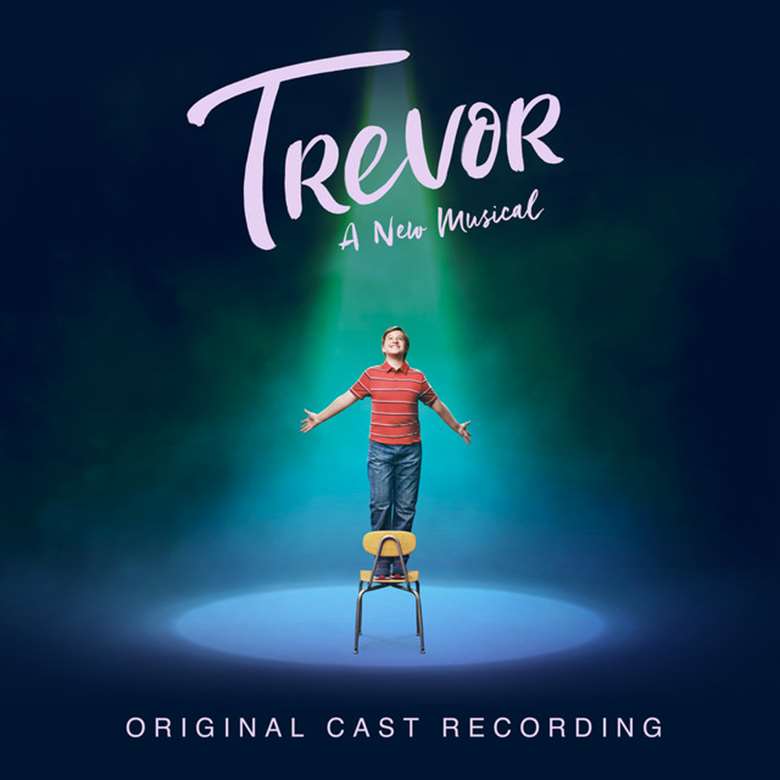 Some musicals are so well-meaning that one feels churlish for criticising them when they miss the mark. Trevor is just that kind of show. Judging by its original cast recording, the show has some charm, but the writers lack the courage of their convictions. Loosely based on the eponymous Oscar-winning short, the stage musical tells the story of a proto-gay adolescent boy who, after mistaking the friendship of a male classmate for maybe something more, attempts to take his own life before discovering that he's more than OK the way he is. At least, I think that's the story here. The lyrics are so mild-mannered and generic that it's hard to piece together a specific narrative.
The score is chock-full of peppy, mid-tempo paeans to tween angst that sound similar and contain no bad words. It's a sort of air-brushed, anodyne view of the most turbulent, confusing time in the life of so many kids, especially gay ones. In fact, 'gay' isn't even mentioned, although the word 'weird' is used over and over again, presumably as a euphemism for you know what. While it's a relief that the tweens haven't been hyper-sexualised in the way that has become so commonplace these days, they should at least seem like they're real kids.
The performances are competent and professional across the board, if not exactly distinctive
Ultimately, the songs all blend together and their homogeneity isn't helped by interchangeable titles such as 'Wrong' and 'What's Wrong With You', 'Everyday' and 'One Of These Days'. Actually, the reprise of the latter is the strongest cut on the album, sweet and guardedly hopeful, as a presumably gay hospital worker (Aaron Alcaraz) gently goads Trevor into imagining a potentially happy future for himself. It's a thoroughly charming duet, even if the opening piano vamp sounds like 'Falling Slowly' from Once.
The performances are competent and professional across the board, if not exactly distinctive. Holden William Hagelberger shines as Trevor, handling the lion's share of the lead vocals with a refreshing lack of showbiz-kid precocity and some solid comic timing. The small orchestra sounds a tad underpowered in Greg Pliska's by-the-book orchestrations.
Given the alarming rates of suicide among queer kids, this is a story that deserves a more honest approach. In their attempts to presumably offend no one and craft an uplifting entertainment, I fear the creators have ended up writing a show about nothing much in particular.
---
Album details
Julianne Wick Davis music
Dan Collins book, lyrics
Cast Holden William Hagelberger, Sally Wilfert, Sammy Dell, Yasmeen Sulieman, Alyssa Emily Marvin, Aaron Alcaraz
Orchestra Matt Deitchman, Mike Pettry, Yuka Tadano, Jed Feder, Tallie Brunfelt, Christine MacDonnell / Matt Deitchman
Ghostlight Records