Mrs Doubtfire (Original Broadway Cast Recording) | Review
Jim Munson
Monday, February 27, 2023
This release makes a case for the show's future viability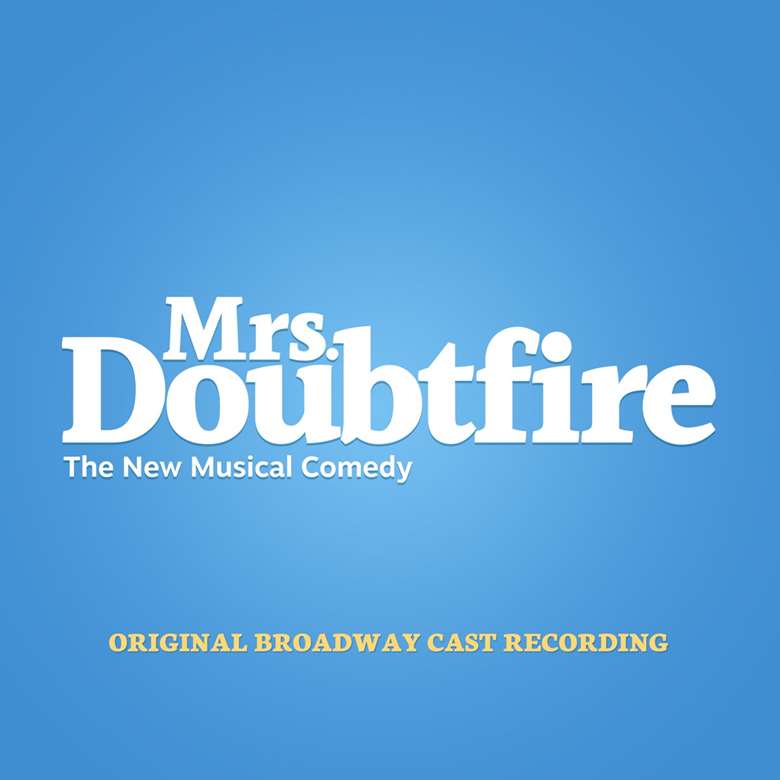 History tells us it's folly to judge a musical solely by its original cast album, but this new recording of Mrs Doubtfire makes a surprisingly strong case for the future viability of a show that was unable to find an audience during its brief, Covid-bifurcated Broadway run. The score by brothers Wayne and Karey Kirkpatrick gets a lot right, with a raft of tuneful songs that effectively tells the story of Daniel, a recently separated father who assumes the guise of a matronly nanny to retain access to his kids. This is a rare cast recording that provides sufficient information within the lyrics to make the plot easily comprehensible, and that's no small feat.
After so many years on the cusp of Musical Theatre stardom, this is finally Rob McClure's moment to shine
Mrs Doubtfire's closest antecedent is 1996's Big, another seemingly surefire hit that turned out not to be, and which was likewise based on an enormously popular film comedy with a sui generis star in the central role of a rambunctious man-child. Both contain some unexpectedly complex songs in addition to more straightforward antic numbers. The standout here is 'Just Pretend', an achingly tender duet for Daniel and elder daughter Lydia which perfectly depicts that moment when a teenager sees their parent with clear eyes for the very first time. Other songs are conceived in various retro pop genres, including 1970s disco and 1980s heavy metal, which feels right for a story that, while set in the present, has an intrinsically nostalgic sensibility to it.
The lead performances are consistently winning. After so many years on the cusp of Musical Theatre stardom, this is finally Rob McClure's moment to shine and he is appealingly unguarded in the central role. If he's no Robin Williams, well who is? McClure's well-intentioned if misguided Daniel is more successful than his Mrs Doubtfire, but that is mainly due to the writers' inability to provide a distinctive musical analogue for her. Presumably, Doubtfire's main showpieces are buoyed onstage by sight gags that are of course missing here.
J Harrison Ghee (the star of Broadway's upcoming Some Like It Hot) also registers strongly as the gay brother-in-law who helps craft Daniel's physical transformation. But the real standout is Analise Scarpaci as Lydia. She has a natural gravitas that draws us in to her character and makes us feel for her. The strength of her material alone makes me believe that this show, with just some minor tinkering, will attract many future productions. In fact, one with West End ambitions just concluded a run in Manchester.
---
Album details
Wayne Kirkpatrick, Karey Kirkpatrick music, lyrics
Cast Rob McClure, Jenn Gambatese, J Harrison Ghee, Brad Oscar, Analise Scarpaci, Charity Angél Dawson et al
Orchestra Matthew Smedal, Ilana Atkins, Brian Koonin, Kevin Ramessar et al / Matthew Smedal
Ghostlight Records