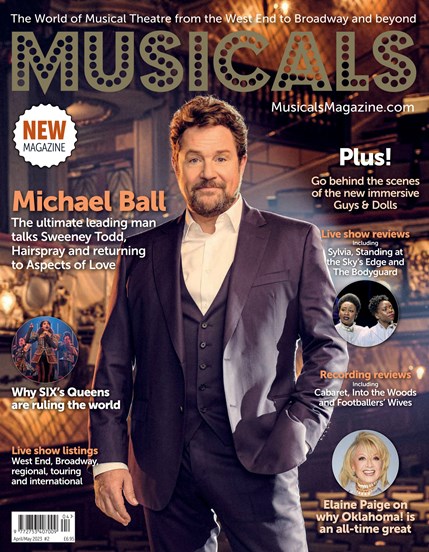 About Musicals magazine
Musicals magazine is a celebration of all things Musical Theatre, with a focus on the West End and Broadway, but also covering regional and international productions, and what's on screen as well as on stage.
Editorially, the magazine is pitched at both the novice and connoisseur of the genre featuring interviews with creative teams, from producers and designers to composers and lyricists as well as the stars of the shows.
Reviews are integral to the publication with in-depth analysis of productions as well as recordings.


'Whether you're new to Musical Theatre, an aficionado, or somewhere in between, this magazine is for you'

Edited by Sarah Kirkup, writers for the magazine include the very best critics, presenters, authors and biographers of Musical Theatre, all of whom are steeped in this world and have years of experience of writing about the genre: among these are critic, broadcaster and presenter Edward Seckerson, London theatre critic for the International New York Times Matt Wolf, official Sondheim biographer David Benedict, and Deputy Editor of The Stage Matthew Hemley.
Sarah Kirkup, Editor of Musicals says: 'Whether you're new to Musical Theatre, an aficionado, or somewhere in between, this magazine is for you.'