The Pleasure Garden (Original London Cast Recording) | Review
Adrian Edwards
Monday, February 27, 2023
In their duet, Lady Lovelock reminds her husband, in a tart exchange, that sodomy is a hanging offence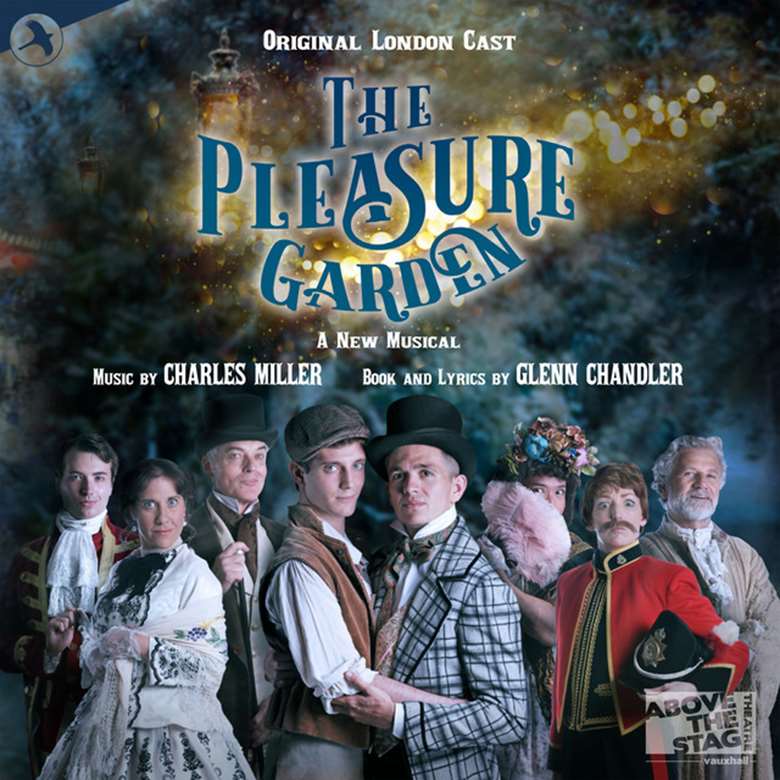 The Pleasure Garden is the nom de plume of the Vauxhall Pleasure Gardens, south of the Thames, a recreational park in its heyday which drew large crowds before it faded away around 1850, the year this musical is set. Thackerary wrote of it in Vanity Fair, and here, as in his book, we encounter Lady Lovelock, proposing to Captain Antrobus as they take a ride in a hot air balloon.
This musical is sardonically framed by present-day Vauxhall, now home to 'Russian oligarchs and Arab millionaires'. Then it's back to Victorian England, where this tale of sexual shenanigans is told in a wryly amusing fashion, its characters following the devices and desires of their own hearts.
The lads' duet, 'A Nightingale's Trill', a ballad reminiscent of Victorian-era salon song, seals their romance
All the songs are plot-driven, the rhyming adept. The songs, finely attuned to character and situation, suggest a convivial collaboration between composer Charles Miller and lyricist Glenn Chandler. Not so the marital state between the Lovelocks. In their duet 'Can A Man Help Being A Sod?', Lady Lovelock reminds her husband, in a tart exchange, that sodomy is a hanging offence. Dangerous liaisons indeed in 1850.
Yet this Pleasure Garden is full of vim, undeniably tuneful, and performed with brio. With a full plot synopsis in the booklet, one can sit back and enjoy. It opens with a swirling waltz for the ensemble, followed by the gentle trip of 'Love Came A-Walking My Way' featuring poet Ralph and Tom the gardener. Ralph's love song to Tom, 'The Loveliest Blossom On The Bough', is a self-evident showstopper and an opportunity for the company to add nifty close harmony. The lads' duet, 'A Nightingale's Trill', a ballad reminiscent of Victorian-era salon song, seals their romance.
Ashleigh Harvey's feisty Lady Lovelock is given full rein in 'Why Not, Captain Antrobus?' As the cross-dressing Captain, Jennie Jacobs leads the company in a vigorous recruiting song, finding solace later with Princess Saura, played by Benjamin Wong, who employs a generous vibrato in 'Eastern Pleasures'. In his light-hearted number, 'Can't A Hermit Be A Hermit?', Steve Watts bemoans playing the agony uncle. Jay Worley's Ralph Pottinger has his big moment singing a spirited ode to 'The Gardens Of Love', atmospherically set up by the sound of the local park band. MD Aaron Clingham handles his ensemble with a sure touch. Listen out for their affecting paean 'There Was A Place Long Ago' which opens Act Two. Overall, then, this is an appealing piece, given a vibrant recording. On the basis of the score, it deserves to find a wider audience.
---
Album details
Glenn Chandler book, lyrics
Charles Miller music
Cast Jay Worley, Sam Baumal, Rory-Charlie Campbell, Ashleigh Harvey, Benjamin Wong, Jennie Jacobs, Steve Watts, Jonathan Harlaw
Band Aaron Clingham, Jade Cuthbert, Becky Huges, Pippa Mason
JAY Records