My Fair Lady (Complete Recording) | Review
David Benedict
Monday, February 27, 2023
Tinuke Olafimihan cannot quite rival the zing of Julie Andrews's pinpoint singing, but she meets all the other musical challenges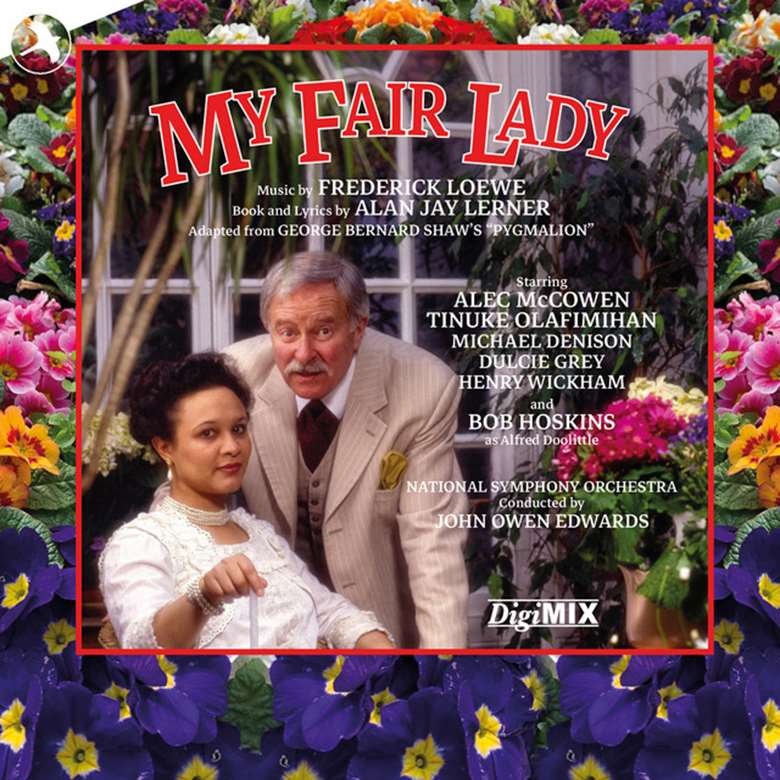 In 1956, if bankrolling a new musical which had been turned down by Rodgers and Hammerstein, Frank Loesser and Cole Porter looked like a gamble for CBS, paying the production costs of $375,000 for bookwriter/lyricist Alan Jay Lerner and composer Frederick Loewe's My Fair Lady in return for the recording rights paid off in spades. The original cast album broke all manner of records, sitting resplendent in the charts (often at the top) for an astounding 480 weeks (i.e. more than nine years).
But with the material restricted to what would fit on two LP sides, that legendary recording, like almost all cast albums of its era, remains closer to a highlights disc than the full story. That's one reason why the JAY Records recording of the complete score (with an additional 48 minutes of music) waltzed off with the 1997 Gramophone Award for Best Musical Theatre Recording. But as this gleaming new remix with fuller, better balanced sound shows, it's not the only one.
Bob Hoskins is a terrifically gutsy and unpatronising Doolittle
The original performances undeniably overshadow every subsequent recording, not least that of 20-year-old Julie Andrews as cockney flower girl Eliza who submits to ruthless Rex Harrison's Professor Higgins and his bet to pass her off as a duchess. But British-Nigerian lyric soprano Tinuke Olafimihan's Eliza is not only equally girlish and convincing, she has a stable cockney accent unlike that of the faintly matronly Kiri Te Kanawa in Decca's 1987 recording. Olafimihan cannot quite rival the zing of Andrews's thrillingly exasperated, pinpoint singing in her sexual ultimatum, 'Show Me', but she more than meets all the other musical challenges.
And speaking of sex, Henry Wickham as Freddy Eynsford-Hill is a little too polite delivering his feelings of passion towards Eliza in 'On The Street Where You Live'. But other subsidiary characters, now revealed in full context via crisp snippets of dialogue and previously unrecorded underscoring, are all deftly played. And entire unheard numbers, including the Act Two Entra'cte and the Embassy Waltz, are given lustre by the National Symphony Orchestra under the capable baton of John Owen Edwards.
Bob Hoskins is a terrifically gutsy and unpatronising Doolittle. He had played the role in Pygmalion, George Bernard Shaw's original play, opposite Alec McCowen, and their stage experience illuminates their characterisations here on disc. McCowen's Higgins is ideally self-obsessed but, intriguingly, slightly less tyrannical than expected. Singing elegantly with a little more voice than Harrison, his entirely winning performance has a wider dramatic range. His tiny moments of self-realisation and kindness set the seal on a definitive recording that make us understand why Eliza decides to return to him, and why we need to hear the show complete.
---
Album details
Frederick Loewe music
Alan Jay Lerner book, lyrics
Cast Tinuke Olafimihan, Alec McCowen, Bob Hoskins, Michael Denison, Dulcie Gray, Henry Wickham; National Symphony Orchestra / John Owen Edwards
JAY Records