New musicals to be showcased at BEAM 2023
Monday, April 24, 2023
For the first time, the event is being presented outside of London – at the Oxford Playhouse – to reflect the changing landscape of how new musicals are developing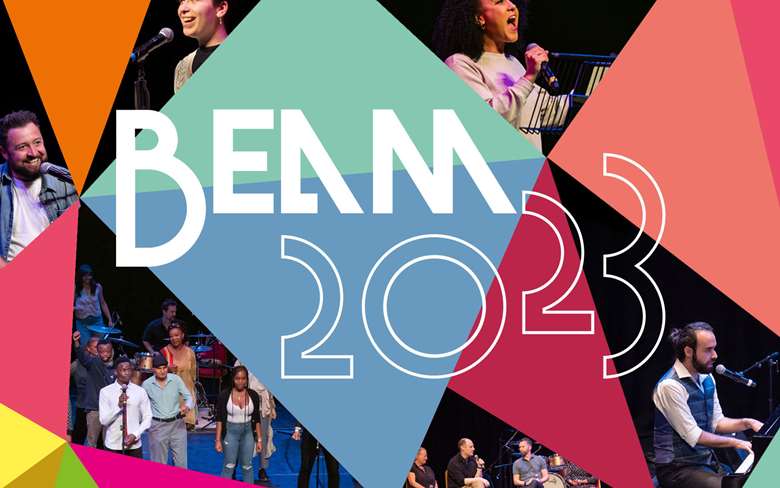 BEAM is back! The biennial showcase of new British Musical Theatre writing talent, presented by Mercury Musical Developments (MMD) and Musical Theatre Network (MTN), returns for its fourth instalment, BEAM2023, on 25 and 26 May, with Musicals magazine as its media partner.
For the first time, the event is being presented outside of London – at the Oxford Playhouse – to reflect the changing landscape of how new musicals are developing, with many emerging shows (such as The Great British Bake Off Musical and Standing at the Sky's Edge) now receiving their first stagings in the regions before transferring to London.
As we reported in our launch issue of Musicals, BEAM is a key event in every producer's calendar. Across two days, excerpts from several musicals in development (29 this year) are presented, alongside panel discussions and interactive workshops. It is, as director Kate Golledge has described, 'like Cannes… It proves that Musical Theatre is alive and well in the UK.'

To date, more than 35 BEAM musicals have gone on to be fully staged, including SpitLip's Operation Mincemeat, which is playing at the Fortune Theatre (previously home to the long-running Woman in Black) from 29 March to 8 July (and which we'll be reviewing in our next issue). And even those that don't get picked up have a chance of going on to be developed further, perhaps by an organisation such as British Youth Music Theatre (BYMT) – which, as one of the most prolific commissioners of new Musical Theatre, puts on up to eight shows a year and is always looking for, as creative director Emily Gray says, 'the germ of an idea'.
This year's line-up promises to be one of the most exciting yet, showcasing a huge range of shows at various stages of development – from The Boy Who Sailed the Ocean in an Armchair by Jordan Li-Smith, based on the novel of the same name, to Once Upon a Carnival by Leian John-Baptiste and Perry Melius.
For information, visit beamshowcase.com; for tickets, visit oxfordplayhouse.com