Elaine Paige: My Musicals
Matt Wolf
Tuesday, April 25, 2023
Legendary Musical Theatre star Elaine Paige takes a trip down memory lane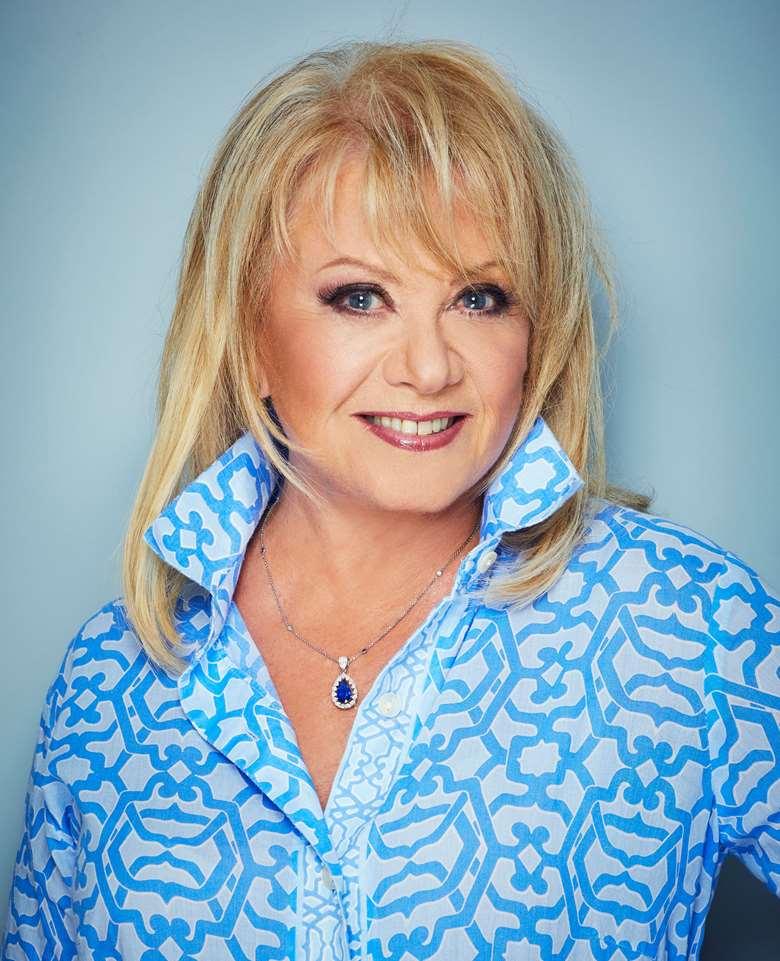 The very first musicals I ever saw were on television: all those RKO movies, especially the ones with Fred Astaire and Ginger Rogers. I can also remember signing up to Stanley Jackson's dance studio in Barnet, where I grew up, to learn ballroom dancing. When I finished my exams as a female dancing partner, I didn't have anything else to do, so I decided to take them all again as a man. I did all the same exams again but as a leading partner so I can honestly say I danced both ways!
One of the movie musicals I would watch was Oklahoma! and of course I loved it – 'I Cain't Say No' became one of the songs I would sing at auditions much later on. My mother had several LPs of Ella Fitzgerald and Andy Williams and Perry Como singing songs from the great musicals, and I would sing along with them. I remember being fascinated by the way Ella could improvise and scat and phrase over the bar: at the time, I was singing hymns in Sunday school, which was very regimented, and I loved Ella's loose approach to a song and her smooth, elegant voice dancing across the melody.
There were others I loved, like Lena Horne who I discovered a little later. She was the complete opposite to Ella in her ability to really sell the lyric, and with such emotion. I saw her live performing 'Stormy Weather' and it was absolutely phenomenal, like a three-act play. Barbra Streisand was probably the next major influence because she seemed to have it all: a great storyteller with the most glorious voice who could emote through the lyrics. I used to sing along with her 'Superman' album in 1977, trying to emulate the control she had over her voice. I learned from her all about the passaggio where you could disguise the chest register and sing in one voice. That became so important when I was learning Eva Perón [for Evita] and needed a seamless vocal transition from the chest up to my head register.
At the time of my final audition for Evita, I had an actor-friend at the RSC, Duncan Preston, who lived upstairs from me where I was then in West Hampstead; his bedroom was right over my sitting room, where I had all my music stuff. So the day before, I wrote him a note saying: 'Please bear with me, it's me rehearsing for an important audition.' He told me that once I 'd got the job and it was all over the front of the Evening Standard, he dived into the bin, got out my letter to him and ironed it!

Evita was the single show that absolutely changed my life completely as a performer, that had the most impact – and then Cats, which followed and was equally innovative and groundbreaking. To be the first to be able to sing and record 'Memory' remains very special to me, and I remain very, very possessive about it, even if it's been sung hundreds of times by artists all over the world. There's something about having been there first. And Sunset Boulevard, of course, was the show of Andrew [Lloyd Webber]'s that first took me to Broadway. I'd waited 18 years to get there, and the audience welcomed me with an embarrassingly generous standing ovation at my first performance before I'd even opened my mouth. My first line was 'Why are you so late?', and it felt almost as if I was asking myself the question. I went on to have a wonderful nine months in New York in that show.

Chess gave me a number-one single and remains, in my view, the best score of the '80s; I know it's criticised for its book but that score stands out. And Stephen Sondheim singlehandedly changed the face of Musical Theatre, as Lin-Manuel Miranda has done since then. Stephen challenged us musically and lyrically as no one had done before, and he wrote shows in which the story moved along with the songs. I was the only English performer in Follies [in a 2011 Broadway revival] and my solo number 'I'm Still Here' used to give me the heebie-jeebies [that very word features in the song] because there were so many references and sometimes I would forget them. One night, I got all mixed up and made up four consecutive lines and walked into the wings only to find Stephen standing there. I thought, 'Oh no, I'm done for', and he looked me in the eye and said: 'Well done, your lines rhymed – congratulations! Do you think the next time you could sing the lyrics I wrote?'
I think of Stephen saying that Musical Theatre makes order out of the chaos of being human, and what a great quote that is. Film is about someone else making the decision, but in the theatre your choices make it different every night. And Musical Theatre to me is everything – it's an art form in itself.
My must-have recording

Bernstein West Side Story
Original Broadway cast recording
Sony
From the very first notes to the final breath, this remains one of the iconic shows of all time. I first heard it when I was around 10 or 11 and it was the perfect musical for a young person to get to know Musical Theatre because it was all about being young. To this day, I still think it's the best score I have ever heard.
---
Elaine Paige's weekly radio show 'Elaine Paige on Sunday' is on BBC Radio 2 at 1pm