Introducing the October/November 2023 issue of Musicals magazine, featuring Rachel Tucker
Thursday, September 28, 2023
Rachel Tucker: why the West End star is rocking out on her new album | As tours begin for Aladdin, Pretty Woman and more, we explore life on the road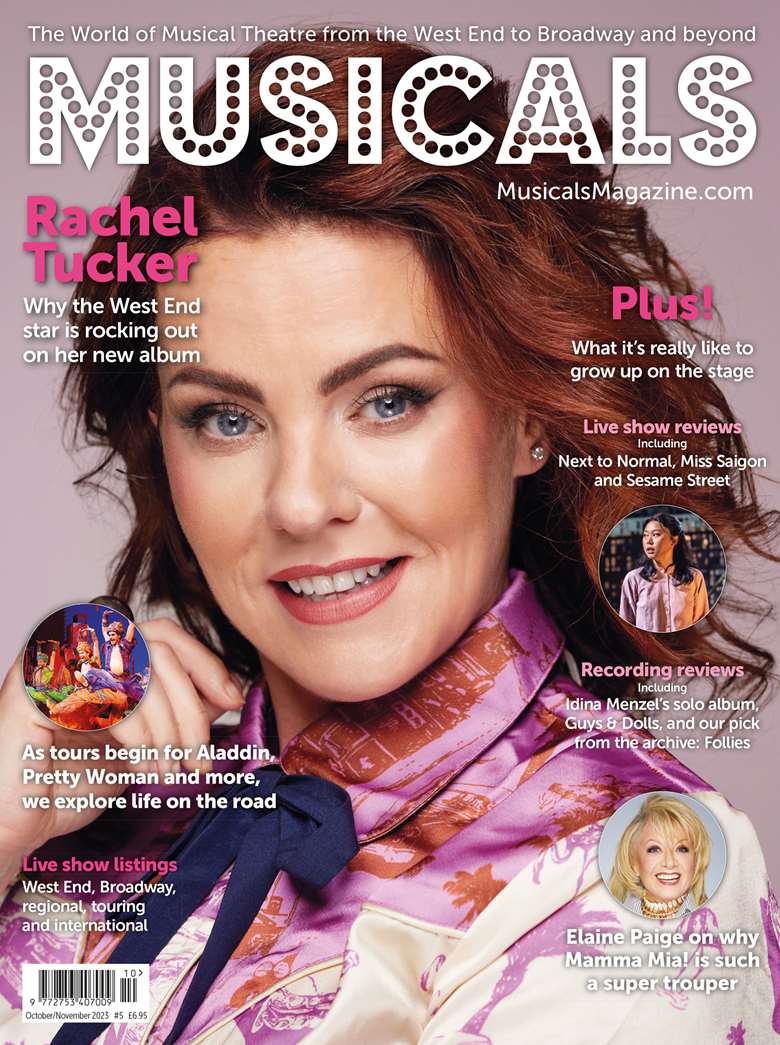 In our October/November issue, Edward Seckerson interviews the West End and Broadway leading lady Rachel Tucker about her new rock-infused solo album for Westway Records. Plus she's returning to the West End, playing Norma Desmond in Sunset Boulevard.
With numerous musicals going out on the road, Tim Bano drills down into the logistics and rewards of touring. Interviewees include head of stage Darren Lee (Aladdin), writer Tim Firth (Calendar Girls), producer Richard Darbourne (I Should Be So Lucky), director Dominic Shaw (Pretty Woman), and production manager Jack Greenyer (The Good Enough Mums Club).]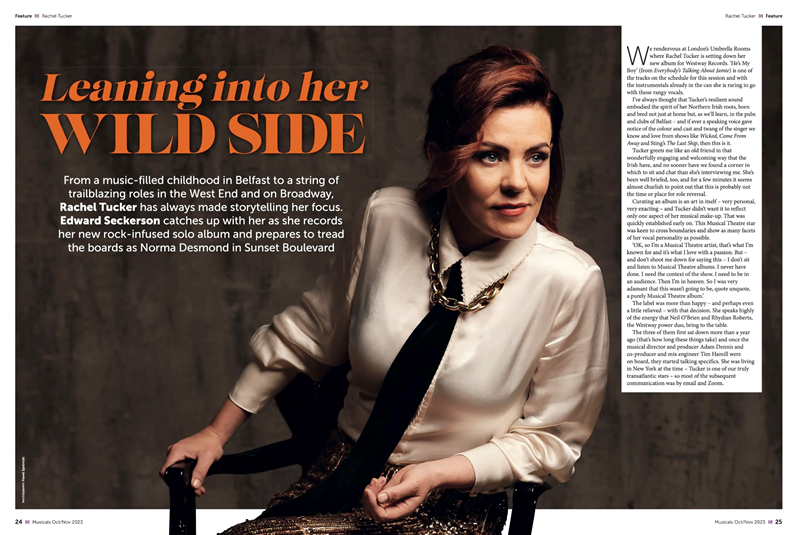 What's it really like to be a child performer in musicals – and what can their families expect? Matthew Hemley chats to kids, parents, chaperones, agents and drama schools about the excitement and opportunities, plus challenges like dealing with rejection at auditions.
Plus David Benedict interviews John Wilson, who has recorded the first ever complete Oklahoma! for Chandos – that means full original orchestrations, and a big cast including West End leads.
Welcome back Elaine Paige! The Musical Theatre star returns to our pages with a regular column celebrating the musicals that proved to be the biggest game-changers. This time, it's the ABBA-tastic Mamma Mia!.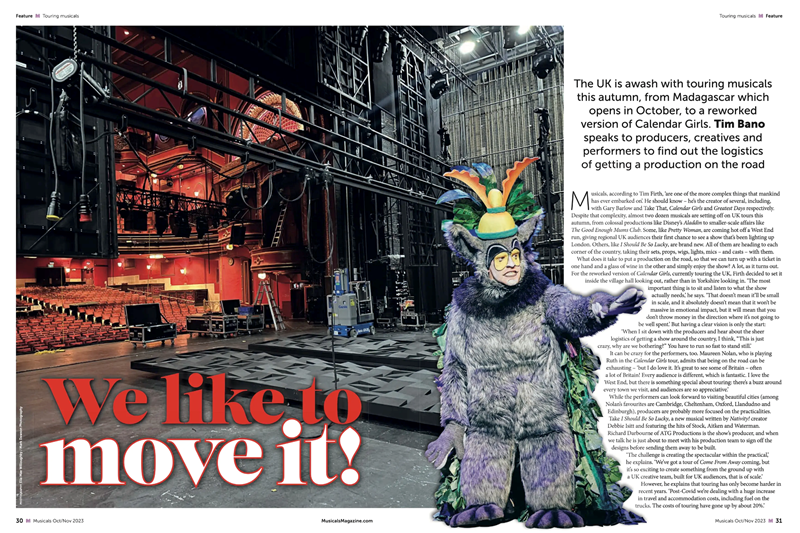 La Cage aux Folles, Next to Normal, Miss Saigon, The Sound of Music and Lord of the Rings are included in our UK live show reviews, plus don't miss our reviews from Broadway – Back to the Future, Monsoon Wedding, Here Lies Love, Sesame Street, and more.
Idina Menzel's Drama Queen, Guys & Dolls and Oklahoma! all feature in our expert recording reviews. Plus, we continue our popular series of classic recording reviews with the original Broadway cast of Follies.
PLUS all the latest news as well as listings for West End, Broadway, regional, touring and international live shows.
Never miss an issue of Musicals – subscribe today!