Footballers' Wives The Musical (Studio Cast Recording) | Review
Jack Pepper
Monday, May 22, 2023
It's an album buzzing with attitude, built on well-crafted songs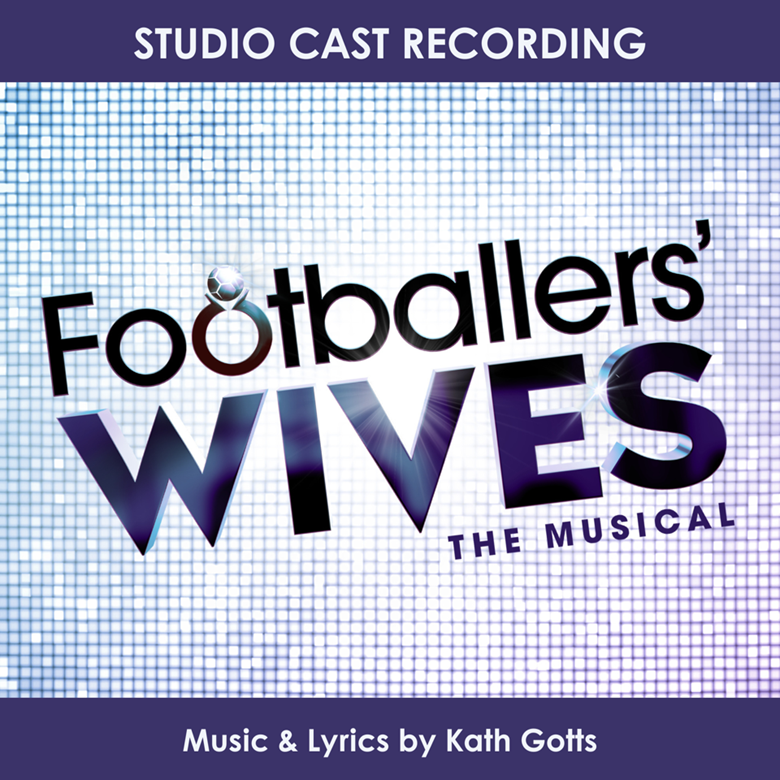 WAG Tanya Turner's marriage iscrumbling thanks to her cheating husband, Jason. It's all kicking off: there's drugs, murder, and – to my personal relief – absolutely no football. Inspired by the cult Noughties ITV series Footballers' Wives, this musical comedy reunites the writing team behind Bad Girls: The Musical. Having been workshopped in 2019following an airing at BEAM 2018,the release of this studio cast albumblows the whistle on the next phase of its journey ahead of a planned stage production this autumn.
They've assembled a stellarline-up, with Alice Fearn as Tanyaand Simon Bailey as Jason, joined by original TV cast member Julie Legrand. Fearn delivers mighty top notes in 'Don't Lose It', as Tanya battles her drug addiction, while Chelsea Halfpenny and Ashley Samuels (playing teenage sweethearts Donna and Ian) give a silky rendition of the tender ballad 'Just a Girl Who Loved a Boy'. The songs are full of variety: love and hate, laughs and plenty of heart.
But the standout for me is 'Never Say Die', which takes us into the hospital room where Legrand (playing a nurse) falls for her comatose footballer patient. The song skilfully builds the texture, creating ingenious rhythmic interplay between beeping hospital machines, breathing apparatus and plucked strings.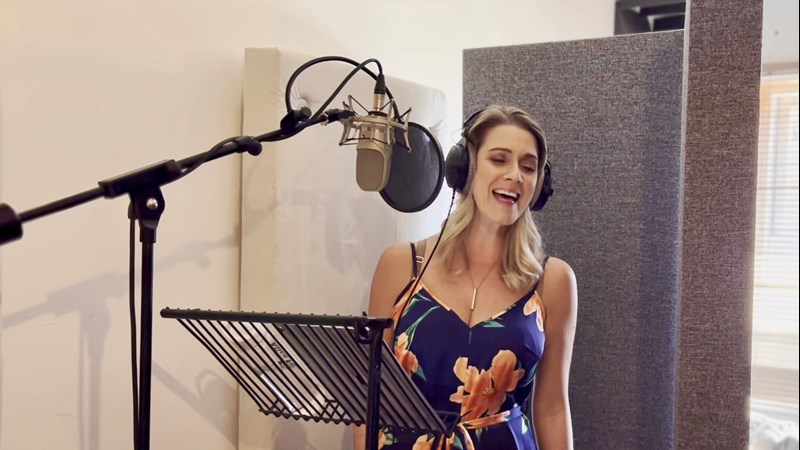 Drugs, murder and heart: Alice Fearn as Tanya Turner in Footballers' Wives. Photo: Kath Gotts
The imaginative arrangements are by Joe and Nikki Davison, who supply delightful dabs of colour throughout. Sample the sultry acoustic guitar they use to frame 'Lonely Moon', which lends South American flavours to this spotlight on Brazilian footballer Salvo (sung by the ever-sensitive and expressive Ivano Turco). The crystal-clear clarity of the recorded sound helps to underline every detail.
My only desire is for a knockout hit song that rings in your ears long after you've left. It's an issue with many new musicals: the numbers are so plot-driven that there can almost be an embarrassment in presenting a three-minute banger that could be played endlessly on the radio. That said, there are plenty of pop hooks, and the clever lyrics ('cannulas and catheters, the ins and outs of life') had me laughing out loud. It's no small achievement to retain the gloriously OTT sass of the TV original, while adding new layers of brain and heart.
It's an album buzzing with attitude, built on well-crafted songs, given a thumping reading by a stellar cast. Wags United are a real find.
---
ALBUM DETAILS
Kath Gotts music, lyrics
Maureen Chadwick book
Cast Alice Fearn, Simon Bailey, Emma Hatton, Liam Doyle, Chelsea Halfpenny, Ashley Samuels, Ivano Turco, Ben Richards, Julie Legrand
Orchestration, music production Joe and Nikki Davison (Auburn Jam Music)
Big Broad Productions