Into the Woods (2022 Broadway Cast Recording) | Review
Jim Munson
Monday, May 22, 2023
The entire cast matches the orchestra every step of the way, delivering a trove of performances that feel newly definitive.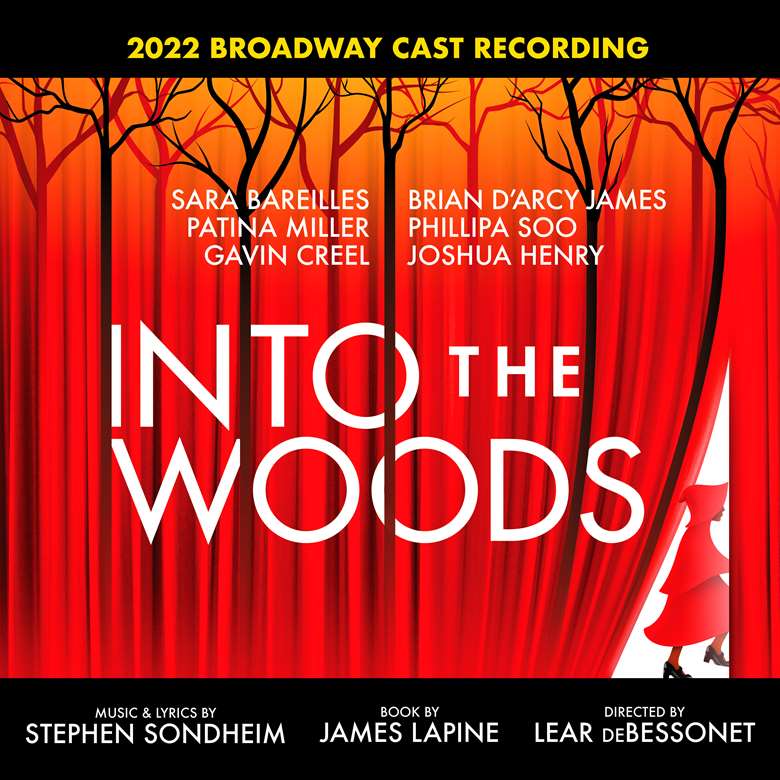 The true genius of Stephen Sondheim lies in how his scores only get better with age. When Into the Woods premiered on Broadway in 1987, it was met with generally positive reviews that nonetheless deemed it lesser Sondheim. Based on the evidence of the truly sublime new recording that perfectly captures the magic of the recent Broadway revival, I would beg to differ. If you aren't utterly transported, I seriously question whether you're a sentient being. Yes, it's that good.
A sublime recording capturing the magic of the Broadway revival
The first thing that strikes you is just how spectacularly crisp and on point the musicianship is. Jonathan Tunick's now-iconic arrangements sound freshly minted: the strings are more incisive, the horns more mournful, the percussion more invigorating than on previous recordings. Even better, the entire cast matches the orchestra every step of the way, delivering a trove of performances that feel newly definitive. I have never heard the complicated lyrics delivered with such fidelity to the syncopations and quirky melodic lines that are trademark Sondheim. This allows us to not only make out every single word, but also feel every single emotion the characters are expressing.
Cole Thompson's 'Giants in the Sky' is just one great example. He totally nails the tricky dotted rhythms that convey Jack's excitable nature before soaring up to the heavens on the glorious last note. On the comedic 'Agony' duets for the two princes, Gavin Creel's preening tenor contrasts deliciously with Joshua Henry's plummy baritone until they meld in a unison so perfect you can't tell them apart. They are, after all, basically the same person.
It's hardly a surprise that singer-songwriter Sara Bareilles sings the role of the Baker's Wife beautifully, but what I hadn't anticipated was her offbeat comic timing and how the timbre of her folk-ish mezzo-soprano conveys an innate yearning that is perfect for her character. Brian d'Arcy James is easily the best-sung Baker on record. His anguished plea of 'No more giants, waging war. Can't we just pursue our lives with our children and our wives?' couldn't be more crushingly apt and urgent right now.
But then, as I said, Sondheim's genius often needs time to reveal its full glory. With various earlier recordings of this score still available, including the peerless original Broadway cast album, you might think you don't need another one. This smashing new recording says you most definitely do. And Grammy voters clearly agree, having anointed it the Best Musical Theater Album of 2022.
---
ALBUM DETAILS
Stephen Sondheim music, lyrics
James Lapine book
Cast Sara Bareilles, Gavin Creel, Brian d'Arcy James, Joshua Henry, Julia Lester, Patina Miller, Phillipa Soo, Cole Thompson
Encores! Orchestra / Rob Berman
Concord Theatricals / Craft Recordings