Panel revealed for Mamma Mia! casting show
Monday, May 22, 2023
ITV's new televised theatrical competition sees a batch of hopefuls whisked away to a beautiful Greek island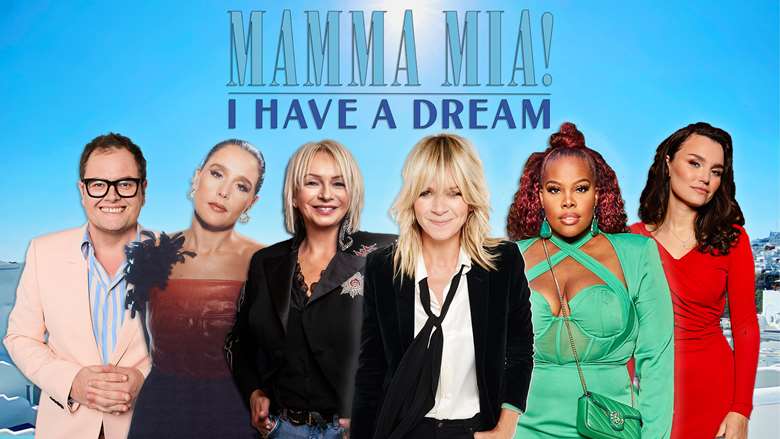 The winner takes it all on ITV's Mamma Mia! I Have a Dream. The channel's new televised theatrical competition sees a batch of hopefuls whisked away to a beautiful Greek island – and two lucky performers will be cast as the next Sophie and Sky in the hit West End ABBA musical.
ITV has now unveiled the team who will be guiding these super-trouper contestants. Radio and TV's Zoe Ball is hosting the show, while the judging panel will be made up of comedian Alan Carr, singer-songwriter Jessie Ware, and two West End leading ladies: Amber Riley, an Olivier winner for Dreamgirls, and Samantha Barks, star of Frozen.
Together, they will be looking for the perfect pair to take a chance on. Of course, that requires plenty of sizzling chemistry, but the feel-good musical is also deceptively challenging (you can get the inside scoop on that from Mazz Murray, currently Donna in the West End, on page 22).
Guest industry stars will offer mentoring throughout the process, as will Mamma Mia! producer Judy Craymer, who has commented that she's excited to find the stars of the future for the production's landmark 25th year.
Riley enthused: 'Musical Theatre has played such an integral role in my growth as a performer. I am all too happy to share what I've learned – Mamma Mia, here we go!' Barks noted that it would be a 'really hard journey' for the contestants, but added: 'I've been there before and I can't wait to guide them and challenge them.'
So get ready to lay all your love on this dancing-queen showdown later on this year. For details, visit mamma-mia.com
Book tickets to Mamma Mia! at the Novello Theatre in London HERE