Haydn Gwynne: star of stage and screen dies aged 66
Friday, October 20, 2023
Haydn Gwynne was nominated for Olivier and Tony Awards for originating the role of Mrs Wilkinson in Billy Elliot and was most recently seen in The Great British Bake Off Musical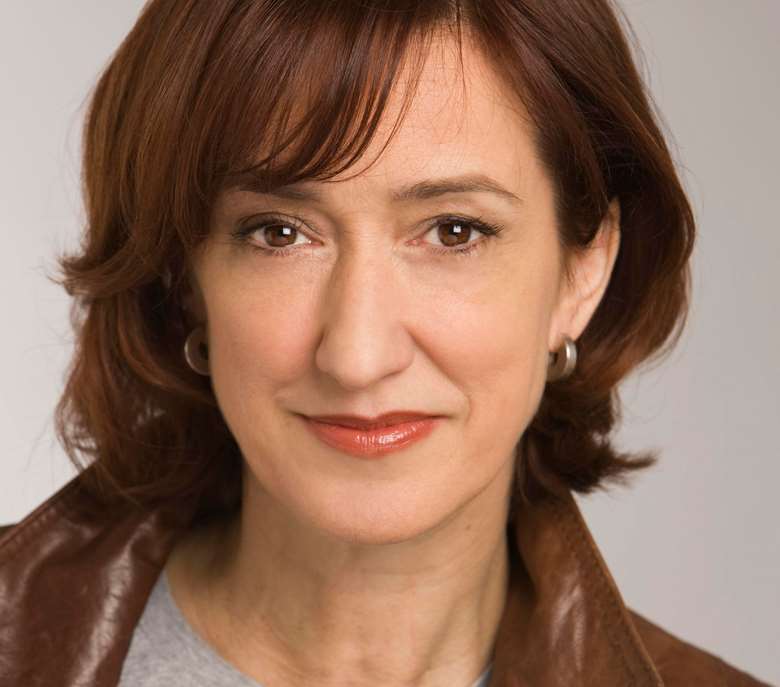 The Musicals team is extremely sorry to learn of the death of actor Haydn Gwynne at the age of 66 following a cancer diagnosis.
Gwynne recently withdrew from the West End run of Stephen Sondheim's Old Friends, having performed 'The Ladies Who Lunch' at the gala performance in 2022. She was nominated for Olivier and Tony Awards for originating the role of Mrs Wilkinson in Billy Elliot and was most recently seen in The Great British Bake Off Musical. Her other Musical Theatre credits included Anything Goes, The Threepenny Opera, Women on the Verge of a Nervous Breakdown, City of Angels and Ziegfeld.
Other notable stage credits included playing Margaret Thatcher in The Audience, Becky Shaw at the Almeida and Richard III at the Old Vic, as well as numerous appearances with the RSC.
On television, Gwynne was best known for sitcom Drop the Dead Donkey and for playing Camilla, then Duchess of Cornwall, in The Windsors.
Haydn Gwynne shared her life on stage with us for our 'My Musicals' feature earlier this year (in our April/May issue) which you can read below:
Haydn Gwynne: My Musicals
One of the first musicals I saw was the original production of Godspell in the West End, with Jeremy Irons, on my 12th birthday. I also did a school trip to Jesus Christ Superstar, though I nearly didn't get to go because I'd worn some illegal boots to school! But really, my musicals education came from films. They were on telly all the time – Carousel, Singin' in the Rain, On the Town. I adored them and still do: the skill of those dance numbers. Later, when I was trying to decide what to do next (I'd been teaching in Italy for five years), I saw Nine in New York. That really helped cement my decision that I wanted to act. But I never imagined I would do musicals – I didn't have any training for it. And indeed I averaged one a decade!
I had a baptism of fire with my first musical, the multi-million-pound mega-disaster Ziegfeld [about the Follies showman, in 1988]. I don't know how I was cast: I had laryngitis at my audition. Maybe if I'd had my whole voice they would have gone 'Hmm, perhaps not.' But I went to a singing teacher, Mary Hammond – she helped me through. Ziegfeld was bizarre because it didn't just close: Harold Fielding, the great impresario, had spent so much money on it that he was like, 'It can't fail,' so they fired the star, they kept changing it. Our director Joe Layton was brutal – I cried myself to sleep a lot. But I learnt when I got on that huge Palladium stage that I felt comfortable there. It gave me resilience. Although I did swear I'd never do another musical again…
When I met with the choreographer Peter Darling, he asked about my dance background. I said 'I don't have one, but I'm quite sporty!'
I couldn't say no to City of Angels, though: the sheer quality of that material by Cy Coleman, David Zippel and Larry Gelbart, their twist on film noir and the thrilling big-band brass and wind accompaniment. In the audition, I ballsed up the big song, 'You Can Always Count On Me', but to my astonishment I got it. That shows the confidence of brilliant creative people: they don't need the definitive performance, just possibility. I got my first Olivier nomination, but we'd opened too late to qualify in the year we were doing the show [1993]. I was grateful, but sad because we could have done with the attention before we closed.
My agent had to fight to get me seen for Billy Elliot. When I met with the choreographer Peter Darling, he asked about my dance background. I said 'I don't have one, but I'm quite sporty!' He said, 'Well, copy this,' and busted out a tap rhythm step. I tried to copy it, and he said, 'OK, we've done the dance audition'. It was that confidence [from the creatives] again. Playing Mrs Wilkinson was very physically demanding, one of the hardest things I've done. But the reaction at that first preview [in 2005] told us, 'We've got something here'. I felt able to contribute: some of my creative DNA went into it.
The Threepenny Opera was my National Theatre debut [in 2016]. Simon Stephens did a very free adaptation of the Brecht script. He came up with a backstory where Mrs Peachum had a fling with Macheath, which was very helpful. I often find costume is a way into the character, too, and that was definitely the case here. I was looking at these Weimar-era Otto Dix images, and I saw one of Anita Berber – all sinewy in scarlet. It was the shortest costume chat I've ever had: Vicki Mortimer had thought of exactly the same thing, so we basically recreated it.
I'd kill to do a full run of Company (I did a concert version in 2010). I'd taken my mum to see the Donmar Warehouse production, shortly after my father died: 'Being Alive' felt like it was written for her. Sondheim taps into this extraordinary universality. Last year, I actually had the score for 'The Ladies Who Lunch' in my bag (I was rehearsing for another concert) when Cameron Mackintosh said that Hannah Waddingham was sick, and would I do it in his Old Friends gala. How spooky is that?
I also played Desiree in A Little Night Music in Boston. It's such a perfect combination of book and music: just divine. It's definitely one of my favourite things I've ever done. It's a sadness to me that I never worked with Sondheim on a show, but I'd love to do more if I get the chance.
I'm definitely a Bake Off fan – how can you not be? I watched it with my son, who's actually just started in the patisserie section of a Michelin-starred kitchen! Most of the musical's characters are fictional, but judges Pam [who Gwynne plays] and Phil are clearly echoing their counterparts in the show. You can't really theatricalise Prue [Leith] much beyond where she is already – she's so colourful and bold. So it's more the fun of recognition. Plus I've got a brand-new number for the West End run: it's a real hoot.  
(As told to Marianka Swain)