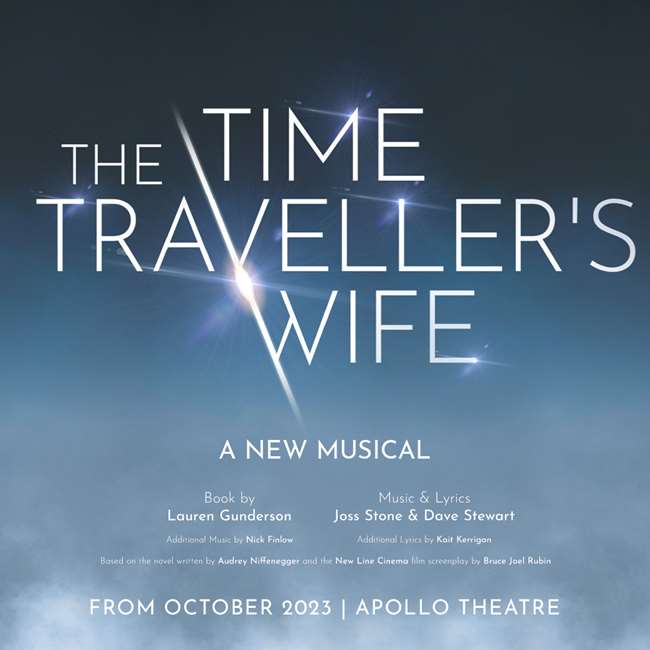 The Time Traveller's Wife
After recently playing a two week run at Storyhouse, Chester, THE TIME TRAVELLER'S WIFE will be coming to at London's Apollo Theatre in October 2023!
Based on the internationally best-selling novel by Audrey Niffenegger, and influenced by the 2009 movie of the same name, new British musical THE TIME TRAVELLER'S WIFE is thrillingly brought to life with original songs from Grammy Award winners Joss Stone and Eurythmics' Dave Stewart. follows the lives of a man who travels through time and his wife who's left to continue on each time he disappears.
From the producers of Back To The Future: The Musical and Ghost, THE TIME TRAVELLER'S WIFE is a joyous, uplifting celebration of the strange wonder of love, whoever and whenever you are, which has been adapted by multi award-winning playwright Lauren Gunderson (I and You), with the London premier being staged by acclaimed British director Bill Buckhurst (Sweeney Todd).